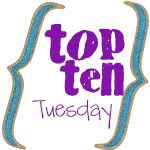 After sitting in three different waiting rooms yesterday (how everyone's appointments landed on the same day is another post LOL) and sifting through the plethora of periodicals available to women everywhere, I easily came up with the top ten reasons I love
ParentLife magazine
.
10.
The editors.
William Summey (father of two) and Jodi Skulley (mom of one) tackle parenting issues from a parent's perspective! Imagine that! :) Each article is planned with the specific focus of helping YOU raise your children from a biblical standard--which is just what they each want for their own families!
9.
It's all-inclusive.
ParentLife
has articles for moms, dads, and also, single parents.
8.
Challenging issues.
ParentLife
has never been afraid to take on the challenging issues that most parents face at some time or other, like educational choice, financial hardship, and struggling marriages.
7.
Expert advice.
Each issue carries 10 pages of age-appropriate advice--just when you need it! From breast-feeding to toddler tantrums to tween angst,
ParentLife
has got you covered.
6.
The Cool Factor.
I knew there was something for everybody when my April 2010 issue arrived. Skillet (one of my kids' favorite Christian bands) was on the cover! After years of writing for
ParentLife
, my kids finally read the magazine, LOL. (Too bad I didn't write that article!)
5.
Much-needed encouragement.
I love reading
ParentLife
and knowing that I am not the only person who cares about Christian parenting. Sometimes it feels that way, but there are a lot of us out there! :)
4.
Evangelism.
In every issue, you'll find that there is an invitation to salvation in Jesus Christ. You can use
ParentLife
as a witnessing tool when you pass it on to lost or seeking friends and allow it to open up a dialogue about spiritual things.
3.
Balance.
I'm concerned about my children's spiritual, emotional,
and
physical well-being.
ParentLife
is too.
2.
Blog.
ParentLife's blog
is a great extension of the magazine. Right now you can watch an interview with author Mary Beth Chapman (Steven Curtis Chapman's wife...once again, we have reason #6).
1.
Heart.
ParentLife
authentically seeks to equip and encourage Christian parents on their journey of raising children from newborn to twelve years of age.
Since my giveaway started yesterday, I've been surprised to hear from lots of folks who have never heard of
ParentLife!
Well,
go right now
to enter my giveaway! Maybe you'll be the winner of a year-long subscription! Click
HERE
to enter!
Don't miss any great parenting info: Subscribe to my daily email newsletter! Click HERE.